What makes Premium Soils unique? We are an organic soil manufacturer located in the Lower Mainland of BC, that specializes in engineered soils for organic urban farming. Using high concentrated natural and organic products, we provide a complete nutrient spectrum that allows increased plant uptake and superior yields.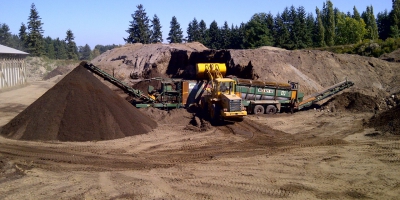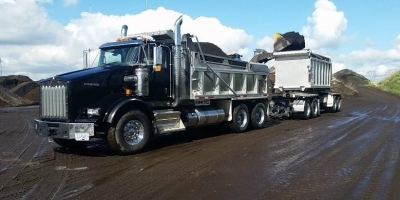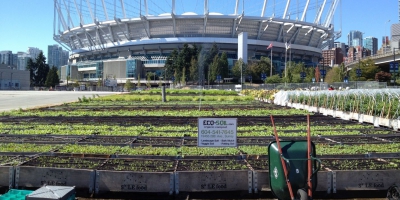 Premium Soils has been manufacturing quality organic soil and compost for over 20 years! Our mission is to provide clean, high quality, sustainable solutions for organic growing.
Premium Soils is expanding further into the organic compost, liquid fertilizer and urban farming sector. We will continue to effectively serve our clients, by offering high quality organic soil and compost at a competitive price, with distribution throughout the Fraser Valley, Lower Mainland, Greater Vancouver Area and beyond.
We believe in the importance of living soils; our system creates the ideal environment for microbes and enzyes to thrive, which in turn results in healthier plants. It's important for soil to be organic because it's the most important factor in food production. To put it simply, the quality of the soil you use will directly affect the quality of the produce.
For truly sustainable organic soil and growing media look to the industry leader: Premium Soils
If you're a home grower, it's imperative to know where your fruits and vegetables are actually coming from. You need to trust that they're not being sprayed with all sorts of nasty chemicals and pesticides.
We love nothing more than hearing our clients come back to us stating how happy they are with the quality of our soil and that they are able to grow fantastic organic produce for their loved ones.
Our soil, mulch, fertilizer and compost products fill the need for anyone that wants to grow a home garden naturally. And by not using a filler such as Green Waste, bark or sawdust  you can really optimize your growing conditions.
We are proud to serve the urban farming movement and your local community gardens, which promote organic growing, a strong local economy and a sustainable future.
Words from our clients
I got a full truck load of organic veggie mix soil and we are thrilled. Arranging the purchase and the delivery went very smoothly and they helped me with all questions and details. I have used this soil in my garden for several years and it is miles better than any other commercial soil I have been able to get ahold of. Plants love it!

Premiums Soils is outstanding to do business with. They provided invaluable advice on the products they carry, given the 2 projects I had planned. I ordered 15 yards (actually got more) of the composting mix for the garden beds. Product was delivered on time and the delivery guy was very helpful in dropping the composting mix where I needed them. It's a lot of work with the wheelbarrow and bucket, but we got it done! The composting mix contains very little to no debris compared to other companies top soil. The product was of superior quality. We had so much left, we invited the neighbours around us to help themselves with their wheelbarrow. Everyone was thrilled about the quality of the product!

We were extremely happy with our recent purchase of Garden "Veggie" soil from Premium Soils. Their staff was very helpful and provided more information (on what we actually needed) than similar purchases with other outlets over the years. The delivery operator was very careful and left no spills, and was at our home at the time promised. I'm very happy with the quality of the soil and look forward to some excellent vegetables this summer.

Great service and rich, beautiful soil. We love the organic veggie mix and our plants do too! I liked how delivery was included in the price, and we had the option of having the soil dumped off or delivered in 1 yard bags. Highly recommended if you are looking for garden soil!

We ordered 16 yards of the organic veggie mix when we started the gardens at Yarrow Community School in 2015. The bounty it produced was incredible. Now in 2021 I'm starting my own wee farm, where I will grow no-till and without pesticides or herbicides. I want the best, and hope to get more Eco-soil!

First time using Premium Soils. Had 5 yds of organic black mulch delivered. Excellent service. Driver was friendly and was very adapt at moving the large truck into a tight area. Quality of product was the best I've seen, and I have been gardening/landscaping for 25 + years. Highly recommend!

We have been using the Compost Amender from Premium Soils for years at our small scale urban farm and we couldn't be happier with the product. With yearly additions, our soil texture is improving and our plants are thriving. Plus the sales team is always super friendly and accommodating. Thanks!

Super happy with this company! Great deals, good quality of soil, easy to deal with staff, and overall a great company! Will be ordering from them again.

Excellent soil quality, great delivery service and wonderful customer service. The sales team were great. I changed my order several times and they were very accommodating. Ordered 10 yards garden mix. Delivery truck was very careful dumping and managed to get into a tight space. Saved me days moving by hand. Highly recommend.

Exceeded expectations!

My communication with was strictly via email and I would absolutely deal with them again and recommend them to others. I received prompt and knowledgeable reply's.